LinkedIn has been a major social media platform emphatically for professionals of all industries. Ranging from developers to marketers, every single aspect of the corporate sector uses LinkedIn for one reason or another. As a matter of fact, it is dubbed as the "Facebook for professionals". Moreover, LinkedIn now has over 340 million users spanned across 5 continents and 100+ countries. Evidently, to gain widespread engagement, developers have brought out a wide range of LinkedIn Marketing Tools.
LinkedIn's promise to certainly expand networks across various exponents has always attracted users to this platform. Most importantly, it has a user-friendly interface and is very efficient when it comes to social media marketing. It certainly helps users in acquiring solid leads and reduces the risk of running cold leads. As LinkedIn has been on a steep growth, monitoring and managing marketing prospects is consequently essential.
Thus, Ryzely has brought a detailed list of 25 of the most powerful LinkedIn Marketing Tools in 2020. Meanwhile, seat back and let us guide you through Ryzely's top 25: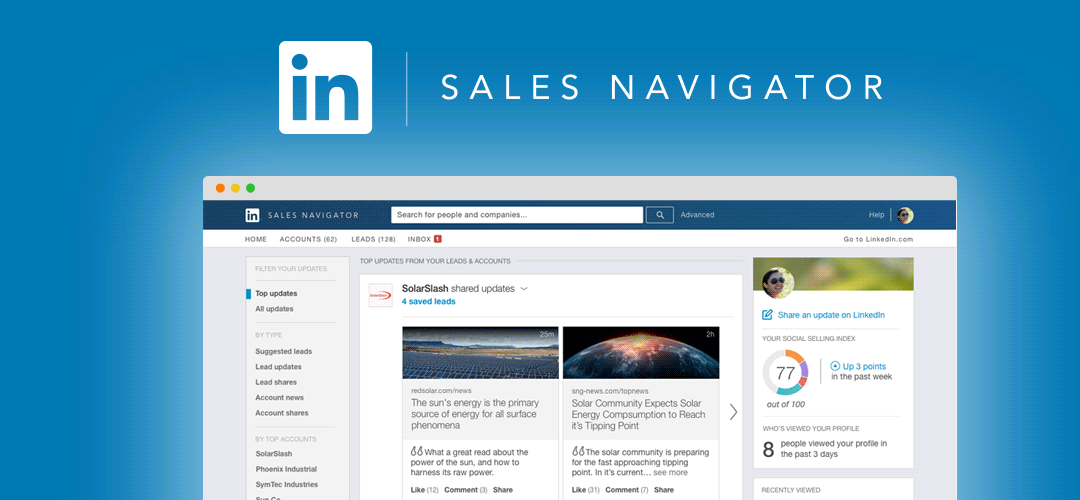 LinkedIn's Sales Navigator is an extremely powerful and neat application for monitoring your LinkedIn profile and its activities which then are directly linked to the user's Gmail account. Above all, it uses an algorithm that is designed to connect users with prospects relevant to your niche.
Prominent features:
Coupled with plenty of features to expand your network.
Identically rich profile analysis.
Pricing Plans:
Professional: $64.99/mo
Team: $103.33/mo
If This Then That or popularly known as IFTTT is a tool that helps users to build a bridge between different apps (including social media networks) and certain devices. In fact, its action-reaction technique enhances productivity.
Prominent features:
Particularly programmed automatic sharing.
As has been noted, it generates custom triggers.
Pricing Plans:
Free (limited access)
Pro: $3.99/mo
One of the most elite management tools around, Ryzely in particular is a dependent and robust social media management tool. To rephrase it, Ryzely provides support across 3 social media platforms including LinkedIn. Above all, Ryzely allows users to access unlimited social accounts along with unlimited users. Moreover, it enables users to preview their posts, schedule content, creating enriching visual content and retrieving the most useful hashtags.
Prominent features:
It is rather very easy to use and is an efficient tool.
Correspondingly schedule multiple posts.
Pricing Plans:
Free: $0/mo (upto 100 posts)
Musgravite: $19/mo (inclusive of 14-day trial)
Emerald: $59/mo (inclusive of 14-day trial)
Ruby: $99/mo (inclusive of 14-day trial)
Unmetric Inspire strategizes businesses by exploring the worth of the content on a certain profile and builds a base for wider engagement particularly.
Prominent features:
Analyze overall social media performance index.
In addition, compare and benchmark with other similar accounts.
Pricing Plans:
Track: Free
Discover: $300/mo
Analyze: $1000/mo
Discoverly is a brilliant web-scrapper application that enables users to obtain all sorts of information about a particular individual by evidently scrapping their respective LinkedIn profile. Significantly, it has the ability to provide you details like mutual Facebook friends, latest tweets, and many more. Subsequently, Discoverly ensures sales in a huge quantity by generating leads from competent prospects.
Prominent features:
Overall compatibility with Google Chrome.
Undeniably, variety of information under one shed.
Pricing Plans:
Octopus CRM is a LinkedIn automation tool equally suitable for marketers, business owners and recruiters. This LinkedIn marketing tool especially helps users in improving collection of potential prospects and grabbing subsequent beneficial leads. In addition, Octopus enables us to send connection requests in bulk and view hundreds of profiles per day that in turn increases the connections base for us.
Prominent features:
Overall analysis on market performance.
Large base than anyone with 15000+ users.
Pricing Plans:
Starter: $6.99/mo
Pro: $9.99/mo
Advanced: $14.99/mo
Unlimited: $24.99/mo
OneATM is known to develop strategies for quick marketing campaigns by emphatically generating the optimal tools and processes. In other words, it gives a detailed review of the complete lifecycle of customers and devices ways to boost engagement. It also allows users to grab solid leads in order to drive more traffic to their websites.
Prominent features:
Forthwith Marketing analyst on LinkedIn.
Moreover, Team of marketing advisors at beck and call.
Pricing Plans:
Contact vendor for quote price.
eLink Pro is a LinkedIn automation tool that helps users by automating the process of visiting multiple profiles in one day concurrently. On an average day, eLink can scrap over 800+ profiles and also notifies them in expectation of achieving a visit back to their profile.
Prominent features:
Significantly Increases engagement to follower ratio.
Simple but effective LinkedIn marketing tool.
Pricing Plans:
Basic: $29/mo
Premium: $49/mo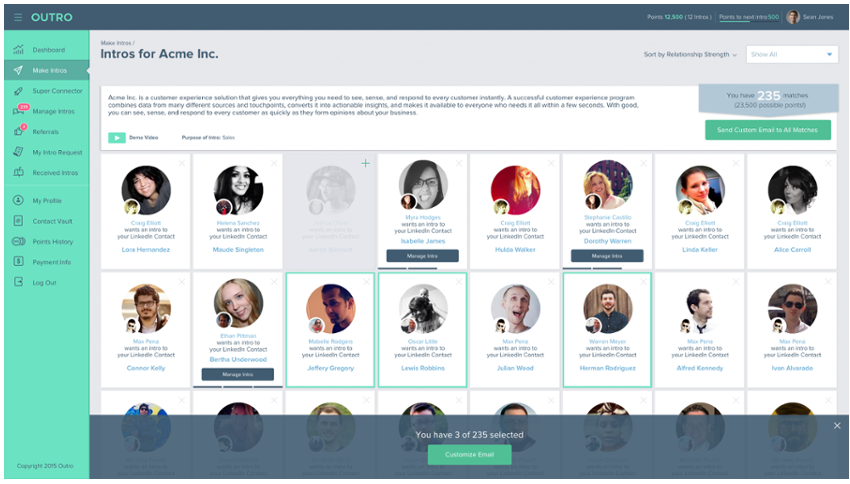 Outro is an excellent tool for managing, monitoring and fourthly boosting sales on your LinkedIn account. Firstly, it scours through LinkedIn and Outro communities and unearths solid and qualified prospects. In similar fashion, it helps expand your network by targeting premium clients at the top tier of your industry.
Prominent features:
Wide range of integration of CRMs than any other tool.
Provides option to export notwithstanding contact data.
Pricing Plans:
Contact vendor for quote price.
Another leads generation tool, Salestools.io is a unique LinkedIn marketing application. Even though it allows users to grasp all the leads, it also helps to list them in an excel sheet. Likewise, Salestools.io also helps users to send emails to each and every one of that leads.
Prominent features:
Concurrently customize messages sent to clients.
Additionally solid strategies for social media marketing.
Pricing Plans:
$99/mo (inclusive of 7-day free trial)
A powerful social media management tool evidently, SalesLoft Prospector is a perfect tool to enhance your media marketing. It accordingly provides a base to integrate all your sales tools under one umbrella and basically ensures that they all synchronize together to supply an efficient working platform.
Prominent features:
Altogether integration of tools like DiscoverOrg, Crystal, Owler, and many more.
Certainly excellent working ecosystem for sales professionals.
Pricing Plans:
Contact vendor for quote price.
An all-rounder in the game of social media marketing, LeadFuze does basically everything to enforce a boost in sales. Not only does it generate loads of solid leads, it also creates a list of the leads with their contact information, including phone number and email address, making it easier for professionals to follow-up on the prospects. LeadFuze is altogether the best LinkedIn marketing tool out there.
Prominent features:
Chiefly scrap information for over 200 million B2B professionals.
Consequently obtain over 350,000 prospects each month.
Pricing Plans:
Starter: $132.32/mo
Scaling: $447.40/mo
Custom: Contact vendor for quote price.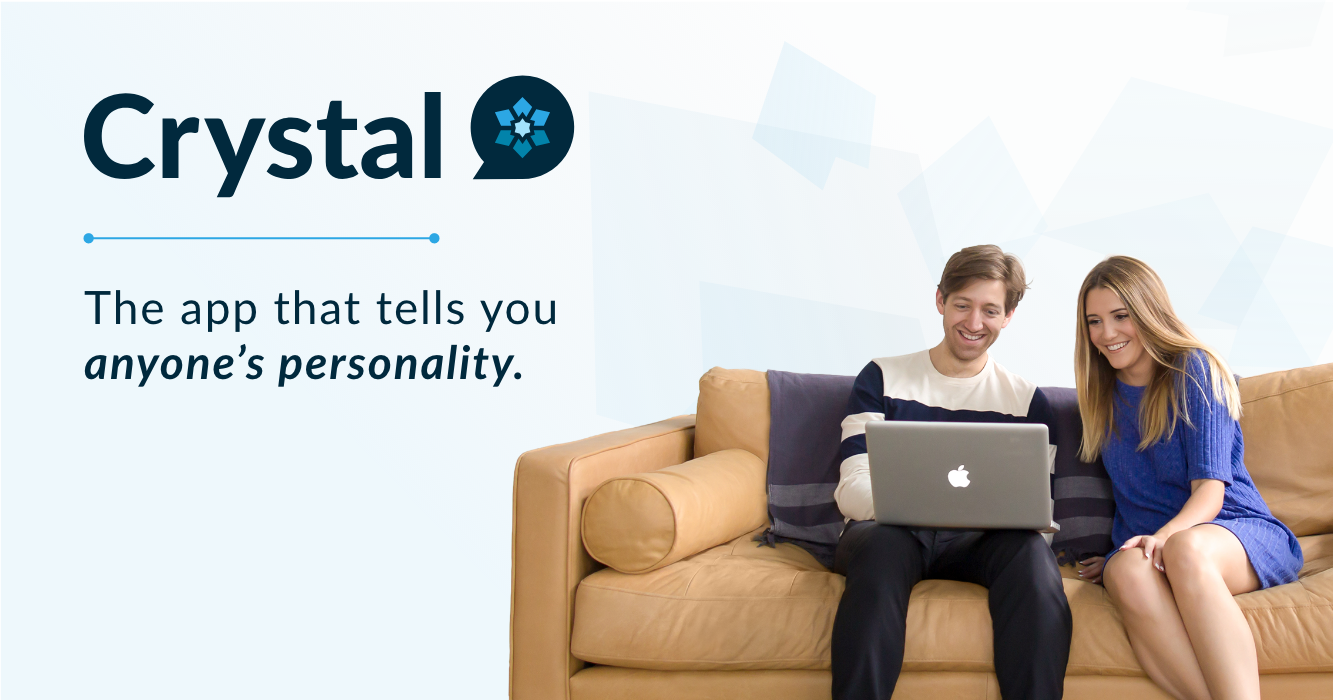 Described as the "world's largest personality platform," Crystal is additionally dubbed as the most unique social marketing tool in the market. Whenever a user visits a certain prospect profile, Crystal runs an analysis and subsequently determines the personality traits of the individual. This makes it easier for sales personnel to approach the person in an effective manner regardless of any obscurities.
Prominent features:
Contrarily provides guidance on how to approach a certain prospect or premium profile.
Correspondingly builds a stronger potential client base.
Pricing Plans:
Contact vendor for quote price.
A marketing tool by LinkedIn, this application significantly helps marketers build a stronger network, generate huge number of leads and boost their sales. In brief, Small Business lets users initiate their brand presence, connect with a wider audience and obtain a higher engagement with the help of content marketing.
Prominent features:
Wide range of attributes to work on evidently.
Connect with other premium professionals explicitly.
Pricing Plans:
Contact vendor for quote price.
SocialPilot is the must-have LinkedIn marketing tool if you are looking to albeit improve your social media game. Apart from LinkedIn, SocialPilot also presently supports Facebook, Twitter, Instagram, Google My Business, TikTok, and Pinterest. In any case, it helps users to schedule posts in bulk, find new relevant content, and increases network traffic.
Prominent features:
Wide range of aspects evidently under one roof.
Firstly, detailed review of Twitter analytics.
Pricing Plans:
Professional: $30
Small team: $50
Agency: $100
Dux-Soup is a LinkedIn tool that acts as a lead generator specifically. Users can automate the working of their prospects by monitoring their profiles and straightaway keep a track of their activities.
Prominent features:
Download analytical reports and also upload them to your CRMs.
Also makes follow-ups easy.
Pricing Plans:
Starter: Free
Professional: $11.25/mo
Turbo: $41.25
LeedFeeder is a LinkedIn marketing tool that allows users to monitor web traffic and thereupon create a detailed analysis of the profiles visiting your website.
Prominent features:
Integrate the tool with your CRMs and analytics tools.
Wide range of API keys and integrations.
Pricing Plans:
Lite: Free
Premium: $55/mo
ProTop is a LinkedIn marketing tool that basically automates the process of visiting profiles. Users have to define a structure of their search criteria and besides this, the tool will automatically retrieve similar profiles from the LinkedIn database.
Prominent features:
Export visited profiles lists onto your CRM.
Explore more than 1000+ profiles per day.
Pricing Plans:
Free (inclusive of 7-day free trial)
Pro: $25/mo
Datanyze provides users with real-time insights into the activities and consequently derives choices of potential clients. It not only allows users to sell but also promote their products by getting an idea of the clients' needs.
Prominent features:
Initiates faster conversions.
Improves quality of conversations.
Pricing Plans:
Free (Some features require quote price)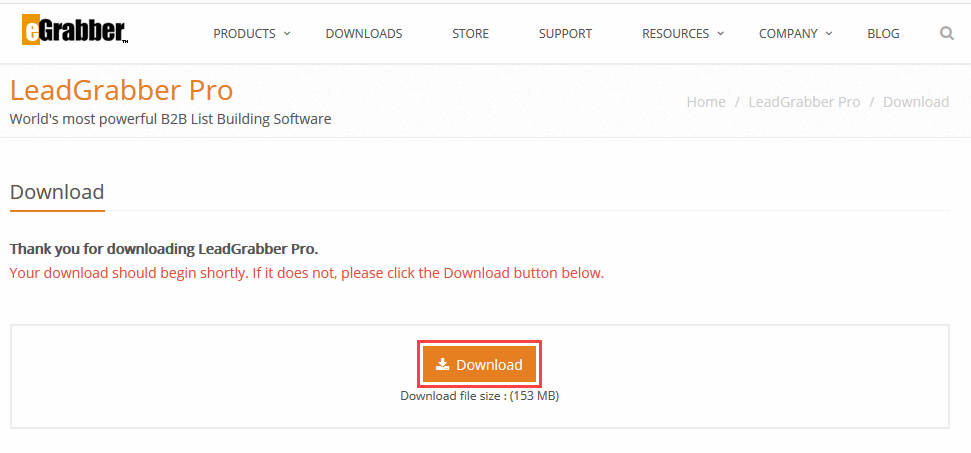 As has been noted, LeadGrabberPro helps users to retrieve contact information of potential prospects and export them on a spread-sheet. It includes information such as phone numbers, email ids and profile details, which emphatically makes it one of the best LinkedIn marketing tools.
Prominent features:
Easy promotion of products.
Export information onto your CRMs.
Pricing Plans:
Contact vendor for quote price.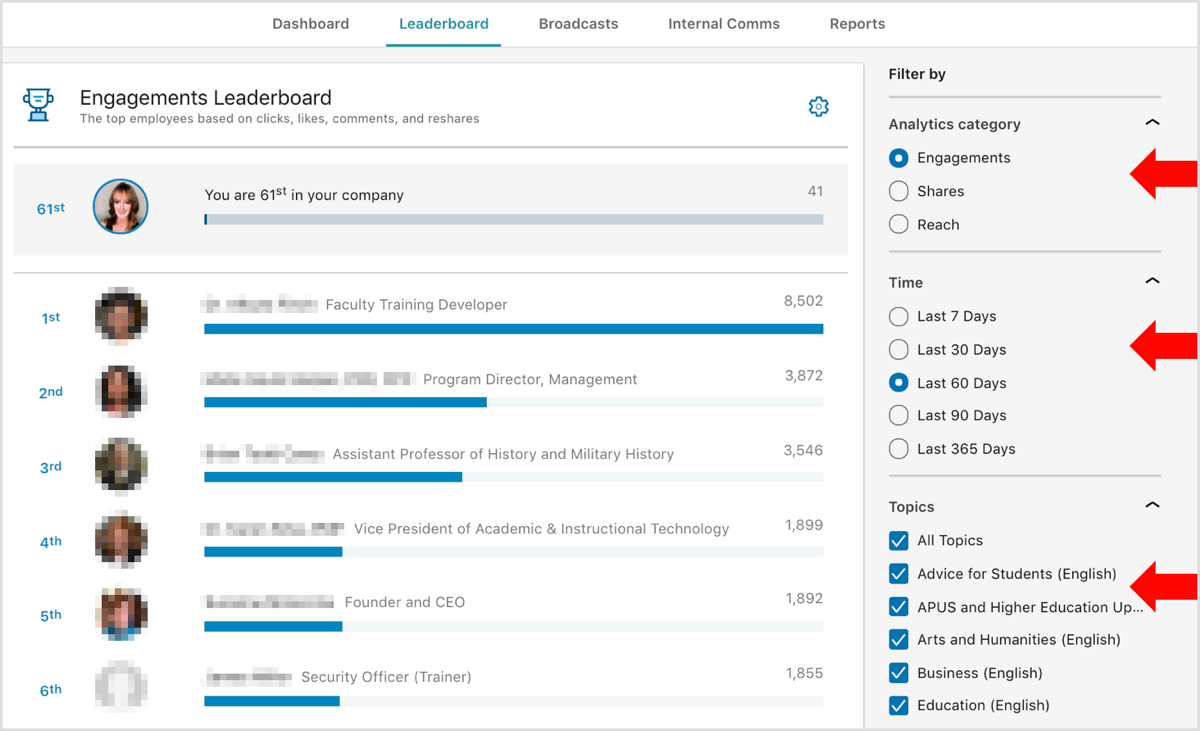 Presenting content and sharing it in an efficient way is one of the best ways to further assert your social media dominance. LinkedIn Elevate indeed does just that. It uses its own algorithm scrap various sources of news and markedly suggests content that needs to be scheduled and shares it on your profile.
Prominent features:
Develops marketing strategies.
Obtains relatable and informational content.
Pricing Plans:
Contact vendor for quote price.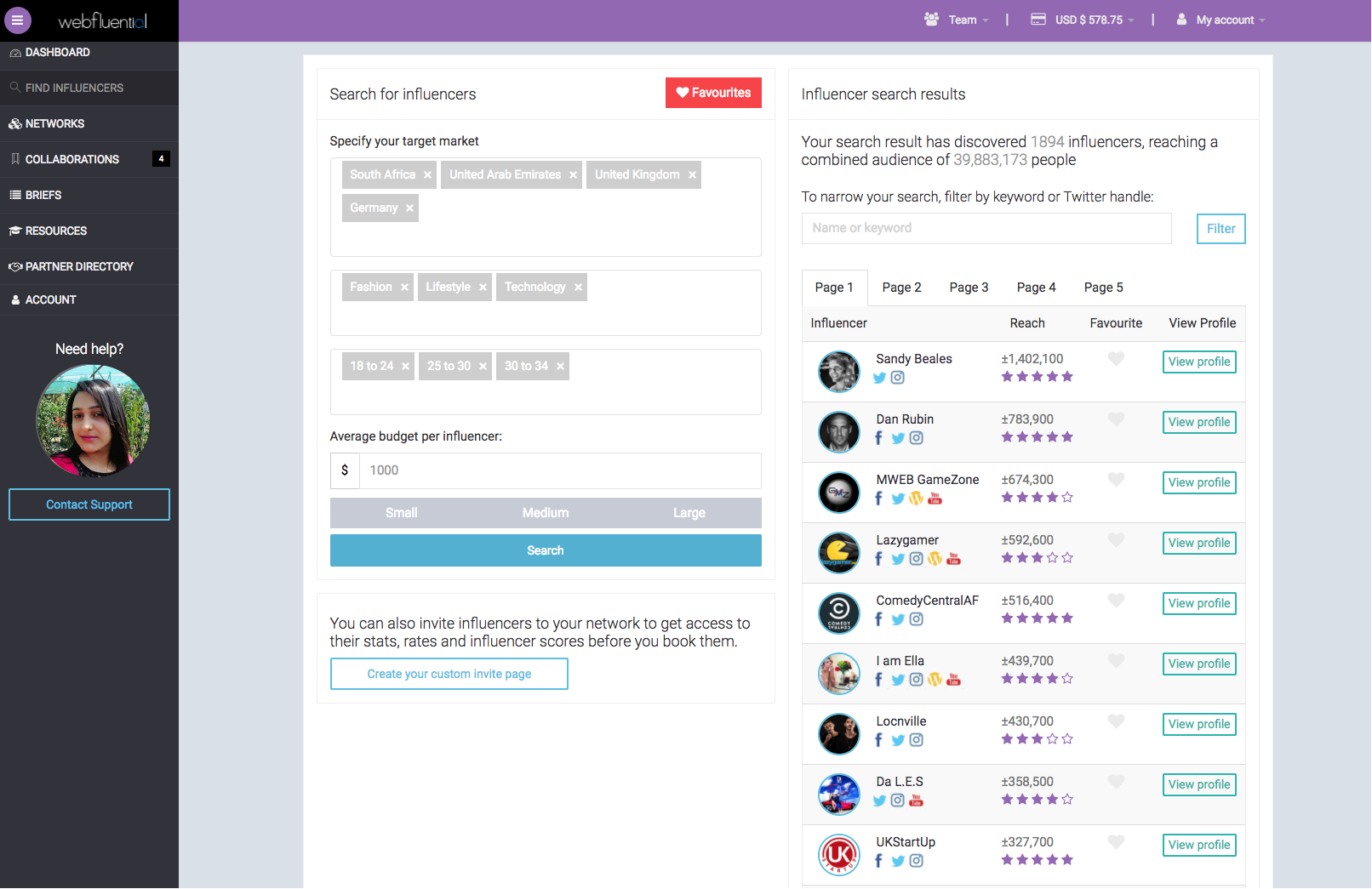 As the name suggests, Webfluential takes your product and promotes it in its groups of exclusive influencers explicitly. It helps small businesses, startups and also big businesses to reach relatable influencers and thereafter have a wider growth for their brand.
Prominent features:
Develops strategies for brand growth.
Wide range of network.
Pricing Plans:
Premium: $100/mo
Premium Agency: $250/mo
Enterprise: $1000/mo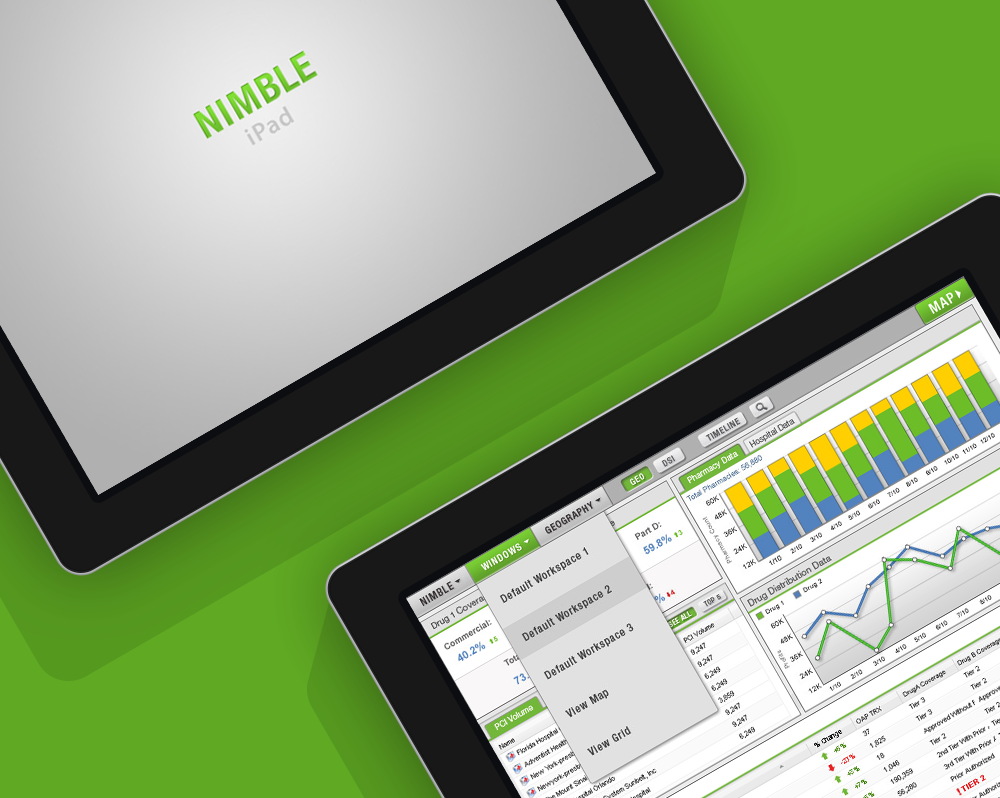 Nimble helps users to grow their network base by maintaining and frequently updating a list of potential prospects, while allowing users to keep track of them with ease. This LinkedIn marketing tool also determines undoubtedly the best way to reach your leads and generates the top lists automatically.
Prominent features:
Makes closing deals easier for users.
Displays calendars and events that are scheduled.
Pricing Plans:
Quintly is an efficient tool that helps users to organize and eventually maintain their LinkedIn marketing records. It helps in seamless integration of all your social media accounts and furthermore turns it into a viable one-platform tool. Users can customize their posts according to their needs on various social media platforms accordingly.
Prominent features:
Detailed analysis of marketing strategies.
Insights on the performance of your content.
Pricing Plans:
Lempod, a helpful LinkedIn Marketing Tool, ensures users a wider engagement frame by sharing their content with other influencers and content marketers simultaneously. Users can obviously join groups, called pods, and share their ideas to similar people and expand their network.
Prominent features:
Easy to use platform.
Community outreach is easier.
Pricing Plans:
Marketplace: $5/mo
Enterprise: $2/mo