Twitter has been a powerhouse in the world of social media ever since it rolled out. Its popularity has never taken a hit and only has been going upward. Twitter encounters millions of tweets per second and allows people to voice their opinions and speak out about anything and everything. This whole phenomenon gave rise to a whole lot of twitter marketing tools.
As digital marketing has been on the rise since the last 6-7 years, Twitter has always played a major fiddle in it. One of the most important platforms for netizens to promote and express their content, Twitter's popularity has given rise to multiple tools that enable users to control and monitor their accounts for better growth.
In this blog, we take a glance at 30 of the best twitter marketing tools out there:
One of the newest players on the block, Ryzely is a dependent and robust social media management tool that also acts as a twitter marketing tool. It provides support across 3 social media platforms including Twitter. Ryzely allows users to access unlimited social accounts along with unlimited users. It enables netizens to preview their posts, schedule content, creating enriching visual content and retrieving the most useful hashtags.
Prominent features:
Really easy to use and efficient.
Schedule multiple posts.
Pricing Plans:
(All plans inclusive of 14-day trial)
Musgravite: $19/mo
Emerald: $59/mo
Ruby: $99/mo
TweetDeck deals with custom-built columns that direct users to display the user's Twitter timeline, mentions, direct messages, lists, trends, favourites, search results, hashtags, or all tweets by or to a single user. Equivalent to twitter's "Dashboard App", TweetDeck originally started out as an independent app before being acquired by Twitter in 2016. It is one of the most widely used Twitter marketing tools.
Prominent features:
Seamless integration with your Twitter handle.
Applicable with any OS and web page.
Pricing Plans:
One of the greatest innovations in the field of social media, Hootsuite provides the best mechanisms to create and manage business campaigns and acts as one of the best Twitter marketing tools. It lets you toggle between multiple platforms from the dashboard without the need of segregating each one of them.
The social media dashboard permits users to schedule messages, track conversations, manage multiple profiles and perform many other social activities.
Prominent features:
Performance analysis.
Offers free courses.
Compatible with various social media channels.
Pricing Plans:
Professional: $26/mo
Team: $102/mo
Business: $611/mo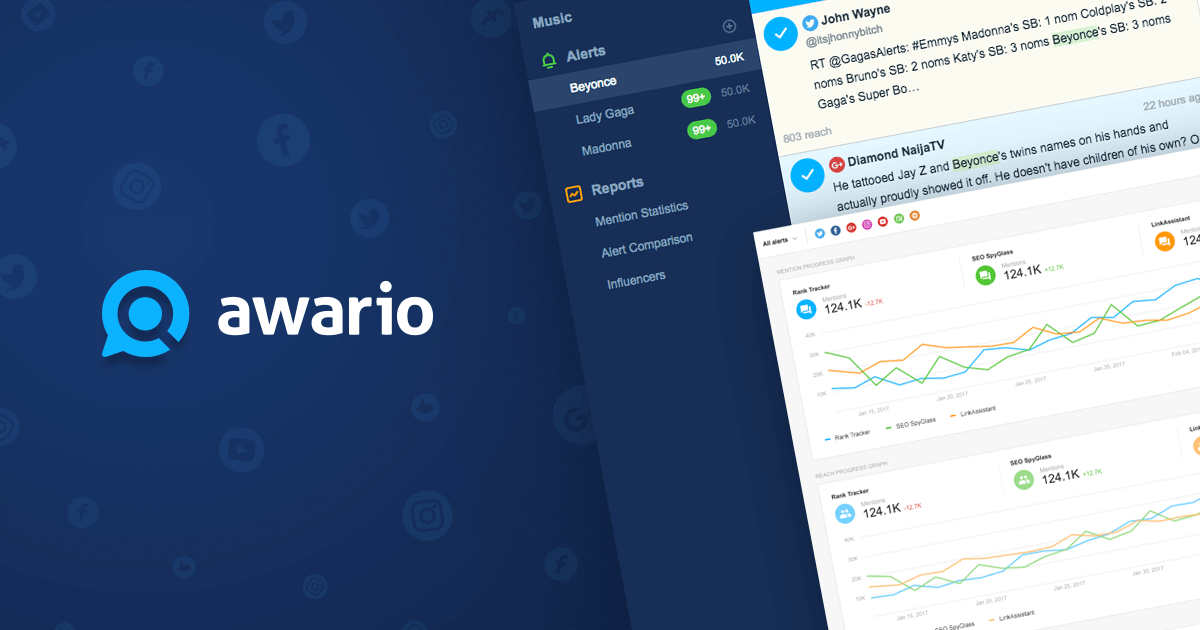 Awario is a handy and effective social listening and social monitoring tool that is used across multiple social media platforms. It keeps track of individual keywords and scour through them for potential leads that maybe helpful in promoting your brand.
Prominent features:
Recommendations to improve your product based on similar products.
Easy interaction through messages and alerts.
Pricing Plans:
Starter: $29/mo
Pro: $89/mo
Enterprise: $299/mo
Agorapulse works in coordination with 5 major social media platforms, Twitter being one of them. It sports a simple dashboard that helps in managing mentions and messages relaying across multiple social media platforms.
Prominent features:
Automatically organize messages into topics and assign members to respond to them.
"Evergreen" feature lets users queue up several posts simultaneously.
Pricing Plans:
Medium: $99/mo
Large: $199/mo
X-Large: $299/mo
Enterprise: $499/mo
Quuu Promote is one of the best Twitter marketing tools available for content promotion. It helps you build a network within its communities and enables your content to be shared by well-known faces of the industry. Users can select from either manual or automatic modes as per their convenience.
Prominent features:
Curated content for audience.
A high-level engagement rate.
Pricing Plans:
Manual: $50/mo
Automatic: $75/mo
Exclusively for Twitter users, Commun.it is a powerful tool for managing loads of posts and gaining surge engagement for them. Users can easily monitor their mentions and organize replies accordingly. It gives an insight into followers' routine and their interaction with your account.
Prominent features:
View retweet-able content and curate the same for wider audience.
Schedule multiple posts and observe the analytics.
Pricing Plans:
Free (limited access)
Premium: $19.99/mo (inclusive of 14-day trial)
Integrated with over 30 social media platforms including Twitter, Social Snap is a WordPress plugin that aims at growing your audience base by engaging into more shareable content. The Twitter Cards feature lets users customize tweet's image, title and description.
Prominent features:
Auto-Poster enables users to post a tweet every time a new blog is published.
Built-in analytics for marketing strategies.
Pricing Plans:
Plus: $27.30/year
Pro: $69.30/year
Agency: $209.30/year
Click to Tweet is a simple tool that embeds a link to all your tweets and creates a shareable link so that your followers can view and retweet your post easily.
Prominent features:
Easy to use interface.
Fast and effective.
Pricing Plans:
Free (limited access)
Premium: $4.97/mo
Hashtagify, as the name suggests, monitors hashtags on Instagram and Twitter and generate statistics on them. It determines the how sought-after the hashtag is, related hashtags, top influencers using the particular hashtags, and many more such stats.
Prominent features:
Simple and easy-to-use tool.
Ensures efficient usage of hashtags.
Pricing Plans:
(All plans inclusive of a 7-day trial)
Personal: $29/mo
Business: $86/mo
Enterprise: $311/mo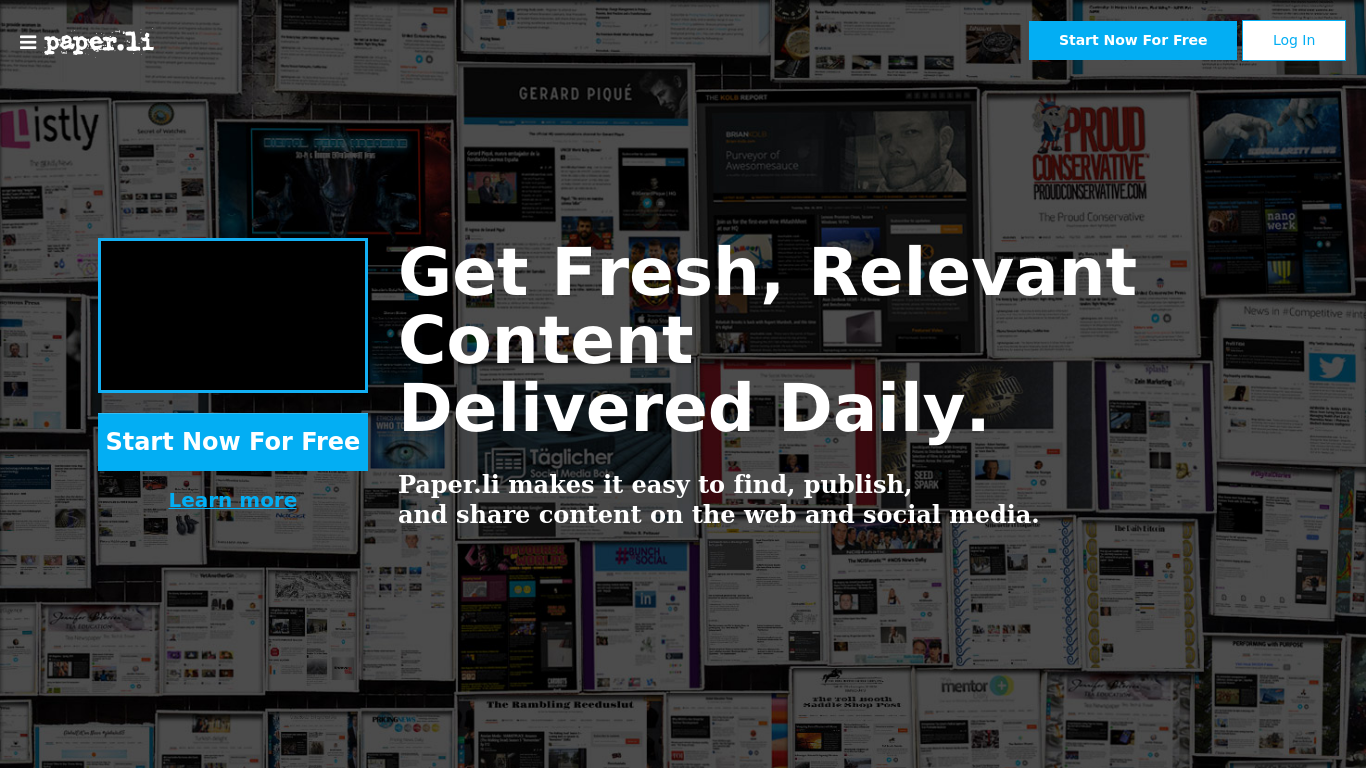 Paper.li is content curation tool and helps users to capture and curate content from several sources and build their own "journal". You can avail its services on social media, a webpage or through your email list.
Prominent features:
Issue your newsletter to your audience.
Ensures engagement growth.
Pricing Plans:
Tweriod helps users to figure out the best time slots for posting their content online. It determines a matrix of highest engagement against the time of the day. It scans through your account and also your followers' accounts to define just the right time to publish your posts.
Prominent features:
Download your report in PDF format for safekeeping.
Easy to use tool.
Pricing Plans:
Triberr, basically, is a community platform that helps users to connect to other influencers belonging to the same genre. Users can join different groups and help each other out by cross-promoting themselves.
Prominent features:
Schedule multiple posts in queue.
Basic analytics of your posts.
Pricing Plans: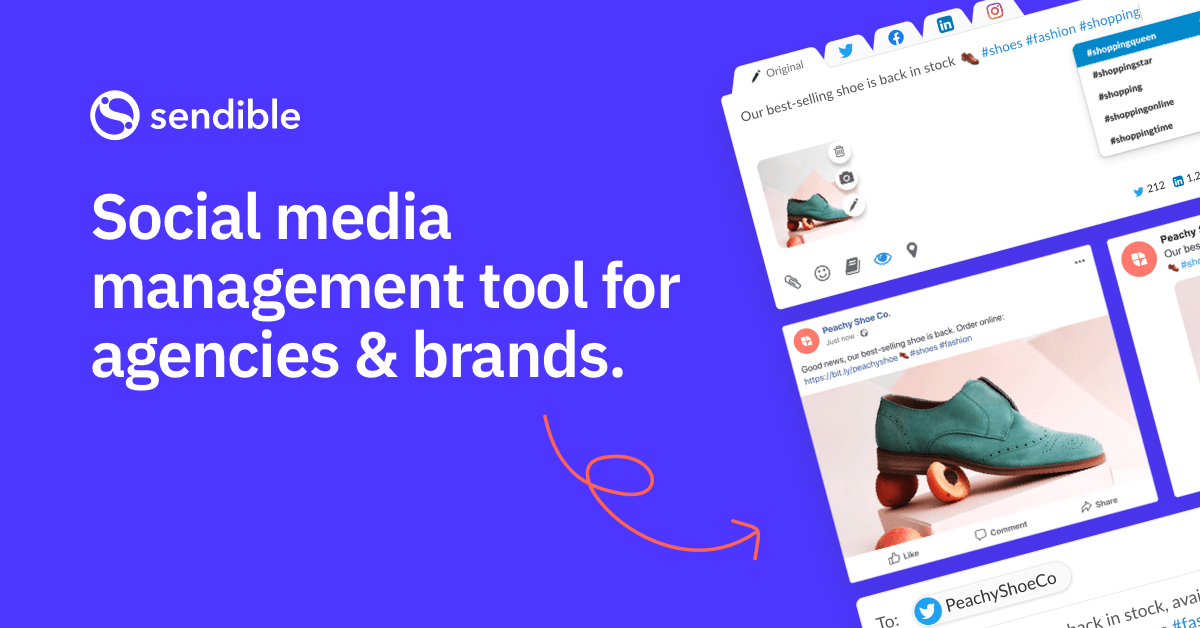 Sendible is a one-stop shop for all your social media management needs. It lets you access different social media platforms, all from a consolidated dashboard. Sendible allows users to schedule tweets, monitor mentions and answer direct messages.
Prominent features:
Schedule posts ahead of time.
Integrated Twitter analytics.
Pricing Plans:
Starter: $29/mo
Traction: $99/mo
Growth: $199/mo
Large: $299/mo
SocialPilot is the must-have Twitter marketing tool if you are looking to improve your social media game. Apart from Twitter, SocialPilot also supports Facebook, LinkedIn, Instagram, Google My Business, TikTok, and Pinterest. Users can schedule their posts, monitor hashtags, view engagement, curate content, and many more on SocialPilot
Prominent features:
Wide range of features under one umbrella.
Detailed review of Twitter analytics.
Pricing Plans:
Professional: $30
Small team: $50
Agency: $100
An AI-driven application, Tweepi is the best marketing tool when it comes to branding your product or ideas on Twitter. It allows users to keep a track of other accounts by simply putting in the relevant keywords.
Prominent features:
Easy and extremely powerful tool.
Ensures higher-rate of engagement.
Pricing Plans:
Silver: $12.99/mo
Platinum:$24.99/mo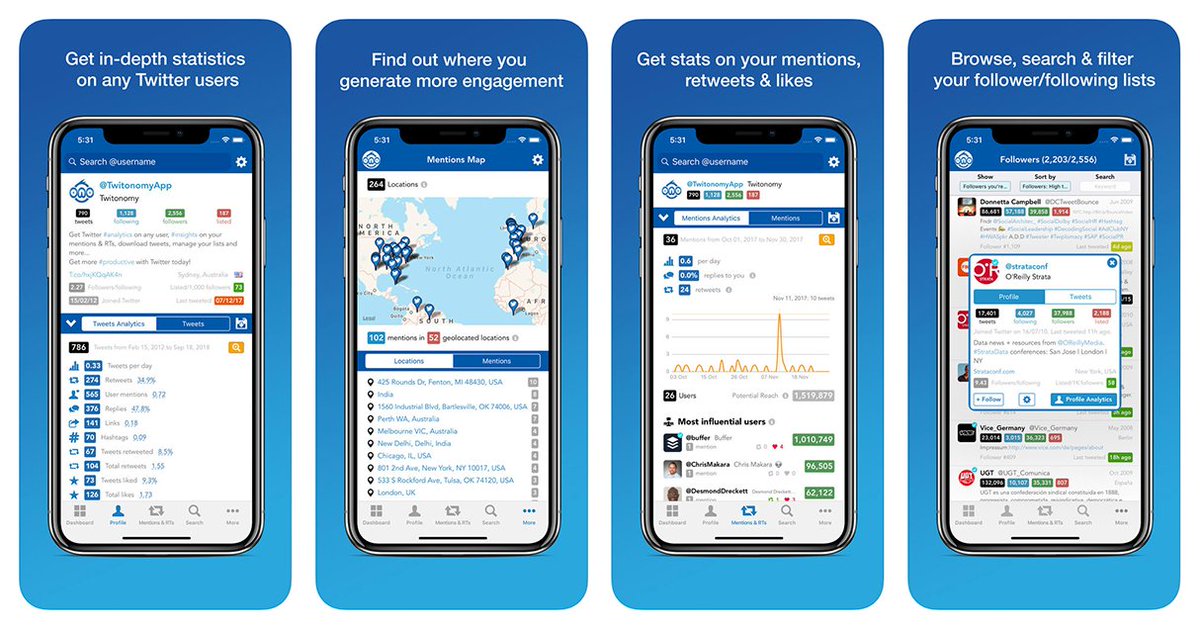 Twitonomy is a simple but very helpful tool to analyse and monitor Twitter analytics with brilliant charts and interactive features.
Prominent features:
See mentions on a world map.
Keyword driven network.
Pricing Plans:
TweetReach determines the reach based on your content performance. It provides users with detailed analysis of their reports and also lets them share their analytical summary.
Prominent features:
Works with posts, hashtags and URLS.
Widen your engagement range.
Pricing Plans:
Social manager: $49/mo
Social marketer: $99/mo
Marketing agency: $199/mo
Twitter List helps you structure your account into a proper order by sorting the data into various categories. It feeds you the only the posts of your taste by curating the content that you want.
Prominent features:
Integrated seamlessly with Twitter.
Simple user interface.
Pricing Plans:
The all-in-all Twitter marketing tool, Tweepsmap provides users the facilities of detailed analytics, scheduling posts, determining the best time slots for posts and ensuring a wider engagement.
Prominent features:
Uses sentiment analysis to determine users' moods.
Interactive features for users.
Pricing Plans:
Free (with limited access)
Starter: $14/mo
Growth: $29/mo
Advanced: $49/mo
Celebrity: $149/mo
TwitHelper measures the performance and effectiveness of a tweet to determine how the particular tweet can be enhanced. Users can analyse their own posts or even go for a peep of their followers' content.
Prominent features:
Determines best possible way to create relatable content.
It evaluates frequency of tweets and lays a report of the same.
Pricing Plans:
Group Tweet is another Twitter marketing tool that enables users to analyse activity, schedule tweets and overall help them enhance their performance on Twitter. The thing that sets it apart from other similar tools is that, it can be integrated with any other scheduling tool and can be used remotely on other apps.
Prominent features:
Integration with other scheduling apps.
Can be remotely accessed on other platforms.
Pricing Plans:
(All plans inclusive of 14-day trial)
First plan: $7.99/mo
Second Plan: $14.99/mo
Third plan: $24.99/mo
Fourth plan: $39.99/mo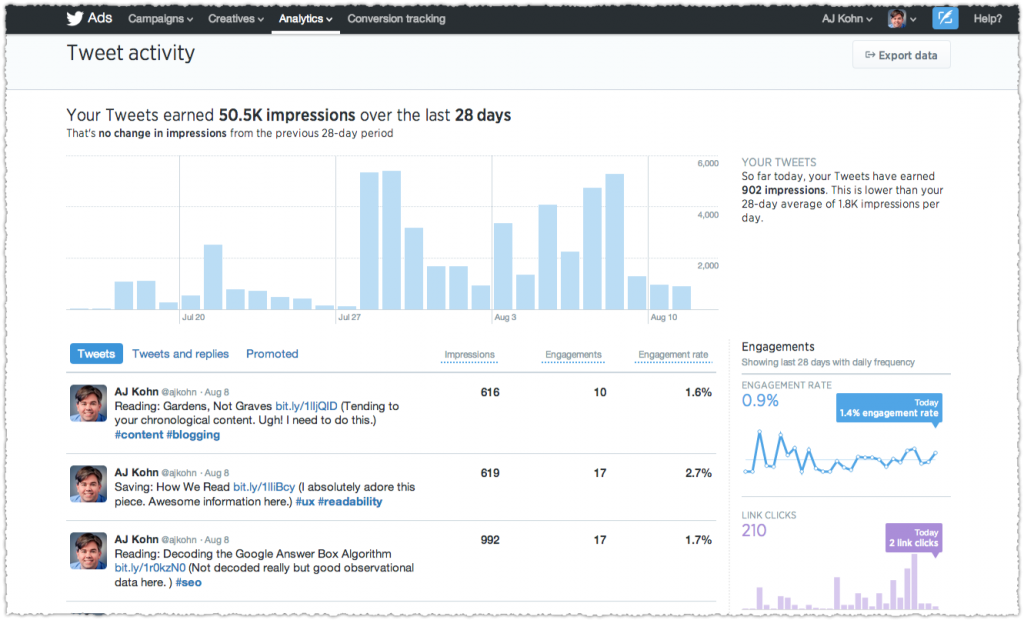 An add-on of Twitter, Twitter Analytics helps users to integrate their twitter profiles and obtain detailed review of their account insights.
Prominent features:
Available to all.
Analyse profiles at no cost.
Pricing Plans:
Twilert is a Twitter marketing tool that retrieves all the necessary information that a user needs and notifies them with an email whenever their brand name, selected hashtags, or keywords are introduced in a new post.
Prominent features:
Sends instant notifications so you never miss the important news.
Elegant and efficient tool.
Pricing Plans:
Solopreneur: $9/mo
Professional: $19/mo
Agency: $27/mo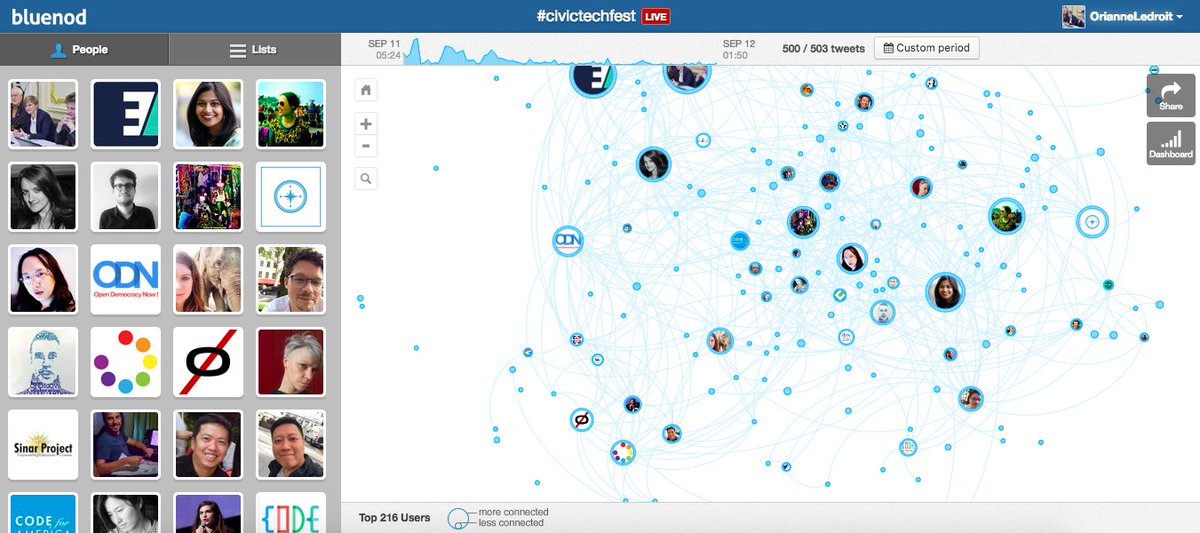 Bluenod helps users target the audience that can relate to their content on Twitter. It aims at building a bridge between users and the right influencers to expand their social media engagement circle.
Prominent features:
Targets relevant audience.
Simple yet effective.
Pricing Plans:
Starter: $99/mo
Pro: $149/mo
Agency: $249/mo
Enterprise: $599/mo
26. Buffer
Managing and updating several accounts on social media can be really exhausting and time-consuming. This is where Buffer can be your strongest ally. Buffer lets you manage and control posts across multiple social media accounts all at once, thus saving up valuable time. The "Top post" icon enables admins to view various types of content and decide on to which sort of content is most suitable.
Prominent features:
User friendly and seamless interface.
Google Analytics integration.
Real-time analytics.
Pricing Plans:
Basic: Free
Pro: $15/mo (inclusive of 7-day trial)
Business: $99/mo (inclusive of 14-day trial)
SocialRank provides users functionalities like identify, organize, and manage audiences on various social media platforms including Twitter.
Prominent features:
Enriching interface.
Easy computation.
Pricing Plans:
Free
Basic: $99.99/year
Premium: $199/year
Enterprise: Contact for quote price
TweetChat pierces through hashtags for any relevant topic and displays all the conversations and message threads available for the given topic of interest.
Prominent features:
Easy login.
Scour through thousands of conversations to form an opinion.
Pricing Plans: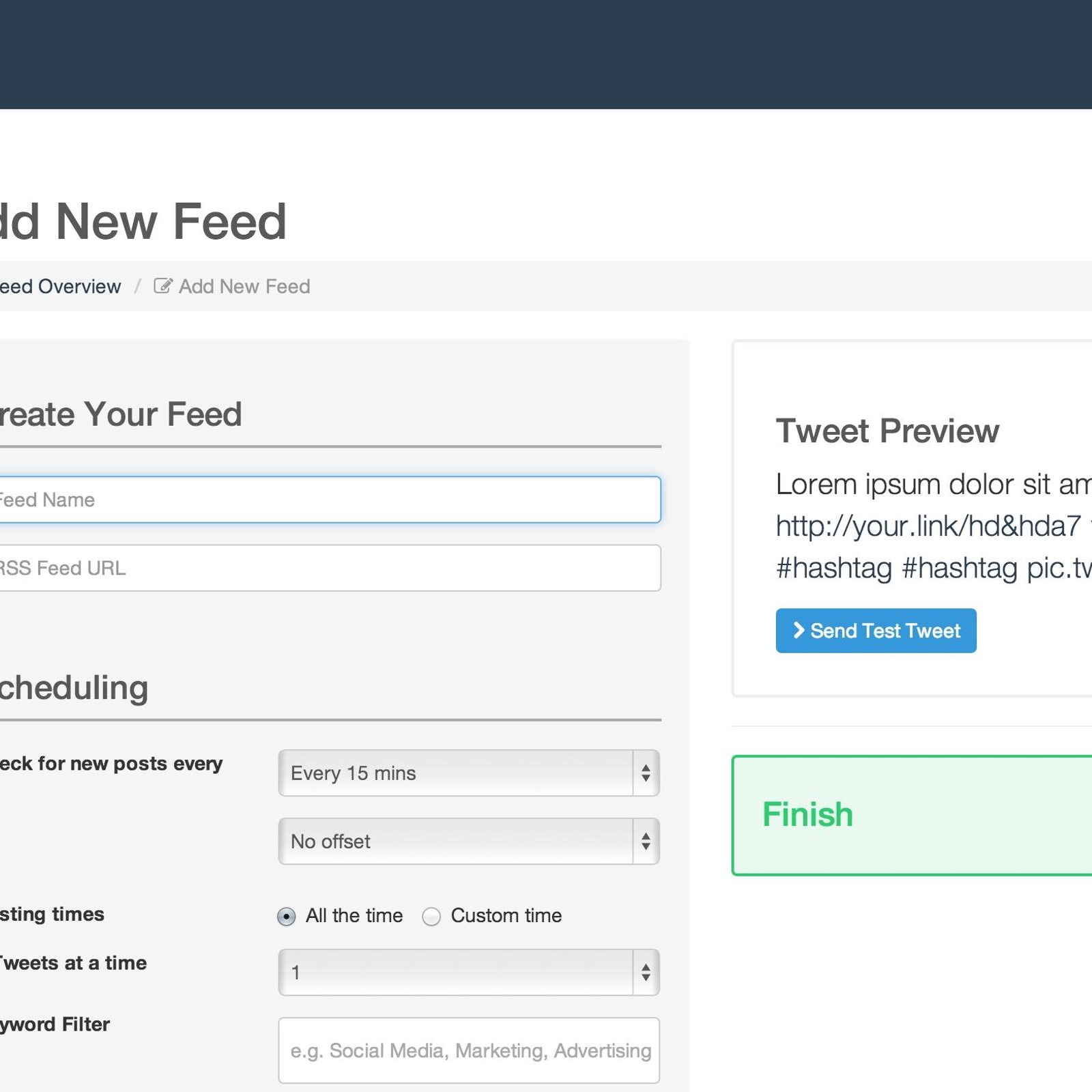 Twibble is an automated application tool that allows users to gain prospect from real-time feeds of RSS depending on the users' twitter schedule.
Prominent features:
Easily control frequency of tweets.
Embed photos and videos without trouble.
Pricing Plans:
Based on your business and niche, Twesocial helps you connect to people with similar interests. It helps increase your followers base organically without associating any bot accounts. One of the best tools in the market, Twesocial is a must-have tool for all digital marketers.
Prominent features:
Targets hashtags.
Organic followers.
Quick customer care response.
Pricing Plans:
Regular: $15/week
Pro: $25/week
Conclusion: Like Ryzely, there are plenty of other tools that will help you grow and develop a solid network across the Twitter spectrum.
Foller.me is an application that runs detailed analytics on any public profile on Twitter. (Price: Free)
Audiense provides unique insights to target relevant audience by strategizing ways to expand your business. (Price: Free, $79/mo, $696/mo)
Unmetric Inspire strategizes businesses by exploring the worth of the content on a certain profile and builds a base for wider engagement. (Price: Free, $300/mo, $1000/mo)
Riffle is a compact tool that acts as an web-browser extension that allows users to track activities on Twitter across various platforms. (Price: Free)
Crowdfire optimizes your account by curating your content efficiently and customizing the RSS feeds. (Price: Free, $7.48/mo, 37.48/mo and $74.98/mo)
*Image credits: www.google.com